Archery Shop in Crescent City, CA
As Crescent City, CA's premier archery pro shop, we also pride ourselves on providing full-service sales assistance.
Southern Oregon Archery, LLC
has been serving the community for some time now, and our reputation precedes us. Our experienced and well-trained professionals are always on hand, ready to assist you at a moment's notice. We provide a wide range of archery-related services, as well as top-of-the-line supplies. It does not matter if you are new to archery, or you are highly experienced. Our team has the necessary professionalism and will guide you through the decision-making process. It has never been easier to embark on the archery training process or find the right supplies.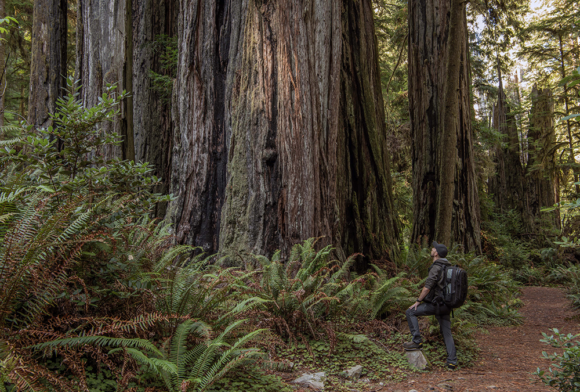 Archery Shop and Services
Whether you require archery pro supplies, such as bows and accessories, or you are in the market for restorative services, we are happy to help. Bow maintenance and repair is available here and we will have your archery equipment looking good as new in no time at all. Any potential clientele who is looking to learn more about our archery range and lessons is more than welcome to stop by and ask any questions that they may have.
Call Now!
Bows (Compound and Recurve)
Our passion for the sport of archery at Southern Oregon Archery, LLC will show when you shop with us, as we stock a wide range of various bows. In addition to compound and recursive bows, we also provide the necessary bow release triggers. Strings and cables can also be constructed on site. On site mechanics are able to service the bow and ensure that it remains in pristine condition as well. It does not matter if you are searching for a simple fix or a full tear down. All you need to do is place your trust in the hands of our team of expert professionals.
Archery Pro Supplies
The benefits of shopping with professionals when it comes time to obtain archery pro supplies are numerous. Our shop may be stocked with the necessary supplies, but we are also chock full of knowledge and expertise. The level of familiarity that we have with the equipment is second to none. The staffers that you speak with also work tirelessly to remain on the cutting edge of emerging archery technologies. We are not looking to earn a mere customer; we treasure our lifelong connections.
Accessories
We keep a supply of the most widely sought accessories on hand at all times. The brands that we have to offer here are market leaders, as we strive to provide our customers with the best of the best. Tips, cases, quivers, grips and releases are all available. If you have any questions about which accessories are right for your needs, be sure to speak with our well-trained staff.
Bow Maintenance and Repair
A plethora of different
bow maintenance
and repair services are offered here. It does not matter if the brand is on our shelves or not, we will repair any bow or model that crosses our path. In need of a total tear down? No problem. Looking for a more minor repair? We are happy to help. Draw boards, shooting machines and bow presses can be used to provide the necessary tune up. The bow will always be fit to the archer's exact specifications as well.
Archery range
The Southern Oregon Archery, LLC
archery range
is open to the public and is one of the finest that the Crescent City, CA region has to offer. This state-of-the-art is a great location for those who are looking to enhance their skills, whether you are someone who already has all of the necessary equipment, or you are looking to borrow some for the day. Once you take the time to visit our range, you are sure to love the sport just as much as we do!
Archery Lessons
The team of expert professionals that you will be meeting with pride themselves on catering to any and all skill levels. It does not matter whether you are an advanced archer, or this is your first time. Experts are given the challenges that they seek, while beginners are given the chance to learn everything that they need to know about the sport. Every element of archery, including the importance of proper maintenance and storage of your equipment.
FAQs
How long can a bow be left strung?
The answer to this question will depend on the type of bow that you have. If you have a wooden recurve bow or a longbow, it needs to be unstrung as soon as you are done with your shooting session. Modern recurve bows and longbows can be left strung for a period of up to 3 weeks. Once they going to be stored long-term, they need to be unstrung. A compound bow can be left strung indefinitely.
What are 5 rules of archery?
There are 5 simple rules that archers should follow at all times. For starters, only point the bow and arrow in the safest direction possible. Only shoot when you have a safe range or shooting area. Never shoot an arrow straight up in the air. Covered arrow quivers are crucial for your continued protection. Last but certainly not least, always be sure to repair any defects in your equipment.
Is it better to restring a bow or buy a new one?
There is no hard and fast rule here. It will depend on how often you shoot, the design of the bow and the weight of your arrows. The appearance of the bow is also pivotal. if it looks like it has seen better days, this is a sure sign it is time for a new one. Those who shoot more often in dusty or humid conditions may need to replace their bows more often, which bears noting.
---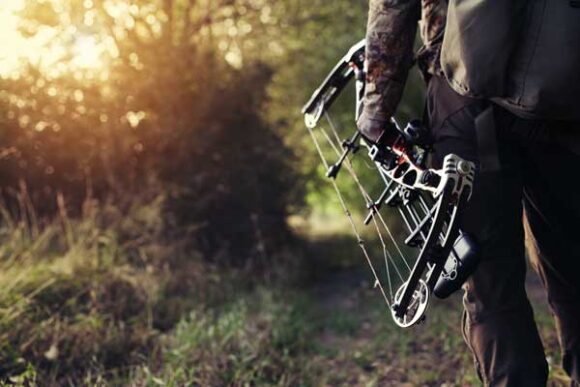 Need an Archery Shop in Crescent City, CA?
If you are in need of an archery shop in Crescent City, CA, you have come to the right place. Our team of experienced professionals has the passion and professionalism to walk you through any aspect of archery. Give Southern Oregon Archery, LLC a call or stop by whenever you are ready to get started!
Contact Us Now!